Windows 7: The best security packages at the end of mainstream support
Microsoft announced the end of mainstream support for Windows 7 as of January 13, 2015. Effective immediately, only essential security updates are available, and nothing else. That is why you ought to use one of the 28 security packages tested by AV-TEST to ensure perfect protection of Windows 7. A total of 5 products achieve almost a maximum point score.
Microsoft only just recently cut off all support for Windows XP, only to end mainstream support for Windows 7 shortly thereafter. This means that over the next 5 years, Microsoft will only be offering absolutely essential security patches – nothing else.
The use of good security software for Windows 7 is now becoming more important than ever. Even more reason for the labs at AV-TEST to conduct the latest tests of 27 Internet security solutions for Windows 7 and compare them to the 28th package, the freeware Security Essentials from Microsoft.
1
28 Security Packages under Windows 7
3
Qihoo 360 Internet Security
5
Trend Micro Internet Security
27 packages vs. Microsoft solution
The experts at AV-TEST examined 17 purchased software and 11 freeware solutions, and compared them with one another. The best overall performers are the 3 commercial solutions from Bitdefender, Kaspersky and Trend Micro with 17.5 of 18 possible points.
Coming in close behind was the first freeware security package by the Chinese provider Qihoo 360 with 17 points. If one disregards the second version of Qihoo 360, as it is only available in China, the freeware version of Panda with 15.5 points only ranks in fifth place.
While the solution from Microsoft achieves 11 points overall, it receives 0 points in the vital rating of its protection function. Security Essentials was only able to detect slightly more than half the threats in the real-world test.
All the products were put through the ropes twice: once in November and once in December 2014. Afterwards, the results were aggregated. Because the laboratory always tests the latest products available, some of them are already the 2015 versions, while others are still from 2014.
Weaker defense against 0-day malware
In the vital rating of "protection" function, all the products had to master two test phases. First, the real-world test with some 150 of the latest malware programs. Afterwards, the object was to detect the AV-TEST reference set with 12,000 mostly known malware specimens.
In the real-world test, the products revealed a somewhat weaker performance than normal. For instance, only Trend Micro and Comodo were 100 percent capable of detecting all the threats. 9 other products did manage to reach 99 percent.
The detection of the AV-TEST reference sets is the lower hurdle for the security solutions. In this category, a total of 20 products completed the test error-free. After all, the reference set contains old acquaintances that really ought to be detected. Surprising in this category was Comodo. While the product detected the latest attackers error-free in the real-world test, it only managed to identify 97% of the known threats. Trend Micro was the only product that mastered both test categories, scoring 100 percent on each one.
When applications put the brakes on the system
In addition to security performance, it's important to many users whether the packages slow down their PCs, e.g. when copying data. For certain products, it certainly is the case. This group included purchase and freeware solutions alike, such as Avast, AVG, ESET or Ahnlab. The good news, however, is that there are just as many products that won't slow down your PC in everyday use, yet still provide strong protection.
In the test, the packages from Avira, Bitdefender, BullGuard, Comodo, F-Secure, Kaspersky Lab, McAfee, Qihoo 360, Symantec and Trend Micro demonstrated strong protection with a minor system load. For this, they received between 5 and 6 points out of a possible 6 in the Performance category.
Crying wolf occasionally
In the test category of usability, the laboratory evaluated the products in terms of false positives during system scans or product installations. The blocking and warning of clean websites was also checked. The majority of programs recognized the over 400,000 benign code specimens as such, and did not block any of the clean websites or hold up any harmless program during installation. For this, they received the maximum 6 points. Individual products committed minor errors with 1 to 3 false alarms and were slightly penalized as a result. The only conspicuous results were the products from AhnLab, Comodo and Tencent. Their false positive rate was at 19 to 30, Tencent even reached over 140.
Overall good results
At 17.5 points each, the products from Bitdefender, Kaspersky Lab and Trend Micro almost reached a top score of 18 possible points. A total of 7 other programs gave an impressive overall performance with 16 to 17 points.
The quite large midfield of antivirus applications still has room for improvement in many areas. This category also includes most of the freeware programs – 9 out of 11 products.
Users ought to disregard the Security Essentials solution from Microsoft, as its protection function is inadequate. The best freeware solutions are offered by Qihoo 360 and by Panda. Qihoo 360 only comes in English, however, while Panda is available in several languages.
Test reports from November/December 2014,
consumer products under Windows 7
All results ›

"4 new threats every second"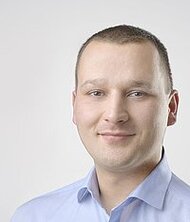 [Translate to English:] Leiter Testlabor: Erik Heyland
Independent testing of antivirus software is vitally important. Because only if the manufacturers relentlessly continue to develop and maintain their products can they defend against current malware. In 2014 alone, 4 new threats were registered every second.
Most manufacturers not only promise good system protection, they also deliver it. The continuous certification tests by AV-TEST are proof of this. Other independent institutes evaluate protection software only every few years. Such a snapshot says very little about the reliability of security products. That is why AV-TEST examines products for their security every two months according to established standards and confirms these tests with the certificate "AV-TEST CERTIFIED".
To facilitate processing, each test certificate is assigned its own report number. This enables test reports to be retrieved even months later, and allows the detailed results to be precisely reviewed.
For the tests, AV-TEST uses only continuously refreshed data and malicious code. The trend of registered malware specimens has been followed and constantly monitored since 1984. On the website, there is a separate section entitled "Malware Statistics". The counter there has already reached over 335 million malware threats, and 4 new specimens appear on the scene every second!
Tests for home users
More ›
Tests for business users
More ›

Internet of Things (IoT)
More ›