20 Security Suites Put to the Test: More Protection for Windows 10
Despite the new protection concept in Windows 10, it needs a security suite for optimal system security. As the first test laboratory, AV-TEST evaluated 19 security packages under Windows 10 in a comprehensive two-month test, comparing them with the embedded Windows Defender.
In Windows 10, all system routines show a vast improvement, including those involving security. Windows Defender, included in the package, can indeed provide basic system protection, but not as ideally as a security suite. This is manifest in the latest test with 19 security packages and Windows Defender for comparison. The freeware products included in the evaluation did receive good ratings, but their performance doesn't quite match up to commercial products.
1
20 security suites under Windows 10
2
Scan test under Windows 10:
3
Symantec Norton Security
4
Bitdefender Internet Security
19 products officially for Windows 10
In this initial comprehensive test under Windows 10, the laboratory experts evaluated all the products over a two-month period. The findings are based not only on individual functions, but also on the complete security performance of the products. All the tested versions are officially approved by the manufacturers for Windows 10. This means in the event that test results are mediocre for particular manufacturers, they can't use the version as an excuse.
However, a brief look at the final results indicates that a total of four products achieve the best point score of 18: Avira, Bitdefender, Kaspersky and Symantec. Three additional products followed close behind with 17.5 and 17 points.
The scores of the embedded Windows Defender serve as a benchmark that all other products should be able to beat. Particularly with respect to the detection scores, users would expect the suites to render higher performance. All test candidates did manage to do so, yet some by just a small margin. That is why they are no true alternatives to Windows Defender.
Partially mixed detection performance
In the test, all the products were required to detect and eliminate just under 21,000 malware threats in the real-world test and the AV-TEST reference set. The initial test is especially difficult, as laboratory uses new and therefore unknown malware. The test involving the reference set evaluates whether the solutions can also detect a load of old known threats.
The suites from Symantec and Bitdefender are the only products that were each able to complete the detection test with a 100 percent score. The products from Avira, F-Secure, AVG, Ahnlab and Kaspersky Lab also detected everything error-free in the real-world test, but each overlooked old malware in the reference set. That is why they all achieved 99.9 percent. Well-known products from McAfee, G Data or ESET were unusually weak in the real-world test, with scores of 96.3 to 97.6 percent.
The best freeware product from Panda Security scanned with detection rates of 99.4 and 99.9 percent. Windows Defender, tested for comparison, detected only 87.7 and 99.5 percent.
Putting the brakes on Windows 10
Laboratory also discovered how heavily a security solution slows down a Windows 10 PC. In this test, daily routines, such as launching websites, copying data or installing programs, were performed on a reference PC without security software, and the performance levels were recorded. Afterwards, the identical tasks were repeated with the respective security solution and the performance levels were compared.
The products from Avira, Bitdefender, Kaspersky Lab and Symantec indicate that it is possible to achieve the highest detection performance without putting the brakes on the system. For ESET, G Data, ThreatTrack and Quick Heal, it's a whole different story under Windows 10: they all receive only 2.5 to 3.5 points out of a possible 6 due to what is partly a considerable system load. The best freeware program from Panda Security in terms of detection also slows down the system noticeably and thus also only received 3.5 points. Windows Defender also slightly slows down the system, but not as heavily: 4.5 points.
Quiet workhorses in the background
How easy the suites are to use was tested in the usability segment. It was evaluated, for example, whether the suites blocked benign programs or clean websites or frequently tagged basic files as infected. These false positives were logged during a test in which 500 websites were visited, programs were installed and just under 1.5 million clean files were scanned.
The result is so positive for nearly all the security packages that they received 5 to 6 points in this test. Only the product from K7 blocked a few benign programs and falsely quarantined clean files. For this, it only received 4.5 points. All the freeware programs and even Windows Defender received a good to very good rating.
Good protection products for Windows 10
The basic protection delivered by Microsoft through Windows Defender may be good, but it's a long way from being very good. Especially in the vital detection of malware, 17 out of 19 products were mostly far better. That is why users ought to rely on one of the tested security solutions. The laboratory awarded the 4 products from Avira, Bitdefender, Kaspersky and Symantec the highest achievable point score. Strictly according to the scan ratings, Bitdefender and Symantec showed the best results, whereby the products following close behind in the table had nothing to be ashamed of.
Test reports from September/October 2015,
consumer products under Windows 10
All results ›

Windows 10 with improved safety fundamentals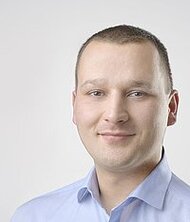 Director Testing Labs: Erik Heyland
Windows 10 has a significantly more secure architecture and is also better equipped than its previous versions. Nonetheless, good security software is absolutely essential.
Microsoft devoted a tremendous amount of development work in the fundamental security precautions in Windows 10; that is something security experts will like. For instance, there are improved login options with a picture password, a photo or picture on which the user is required to record finger or mouse movements. With Windows "Hello", security mechanisms with biometric data and also a two-factor authentication have been implemented in Windows 10. Even the system updates are preconfigured to ensure that every user will always have the latest, secure system. Also totally revamped are the smart screen filters intended to protect users from the launch of malware applications or websites. What's more, the new Edge browser gets by without vulnerable technologies such as plug-ins or ActiveX.
But will this bundle of new security measures be sufficient for the user to no longer require security software? Not even Microsoft is maintaining that – it merely touts improved security of Windows 10. Time will tell how well and how quickly Microsoft can support and update the system in order to rapidly respond to discovered vulnerabilities and new malware threats. To date, manufacturers of security work faster in this category. In addition to lots of security features, the Internet security suites also throw in additional functions not offered by Windows. That is why one thing is clear: those who want the best protection even under Windows 10 cannot afford to do without a good security solution.
Tests for home users
More ›
Tests for business users
More ›

Internet of Things (IoT)
More ›