12 Endpoint Solutions for Corporate Networks under Windows 10 Put to the Test
Microsoft's offers to users yielded results: Windows 10 installations for corporate users are constantly increasing and have already reached roughly 25 percent worldwide. That's why the experts at AV-TEST decided to examine 12 corporate solutions for Windows 10.
Normally companies are slow to upgrade to new systems. For Windows 10, however, this trend is moving more quickly than expected. The worldwide share of Windows 10 among all operating systems is already at 25 percent. That is almost four times the market share of Windows 8.1.
Yet even with the new Windows 10, companies cannot rely on the built-in resources when it comes to security. A good client and server security solution is indispensable here. AV-TEST examined 12 security solutions for corporate users in the categories of protection, performance and usability. The tests took place over a two-month period in November and December 2016.
1
Client server security for Windows 10
2
Detection of malware samples
3
Bitdefender Endpoint Security
4
Kaspersky Small Office Security
5
Symantec Endpoint Security
Two products achieve a top rating
The products can score up to 6 points in each test phase. This means a maximum of 18 points can be achieved. If a product reaches 18 or 17.5 points, it is rated a "top product". The solutions from Bitdefender and Kaspersky Lab (Small Office Security) garnered this special recognition. A total of four products attained excellent results of 17 points: the packages from Symantec, Seqrite, Trend Micro and Kaspersky Lab (Endpoint Security).
All other corporate solutions tested still delivered good results of 14.5 to 16.5 points. This is also the range achieved by the free Microsoft System Center Endpoint Protection module.
3 products against any malware threat
In determining the detection rates, the products are put through the real-world test with over 170 brand-new malware threats and the reference set test with over 14,000 old known samples. As each test was performed in November and December, the test table lists 4 ratings per product
Both products from Kaspersky Lab, Endpoint Security and Small Office Security, along with the solution from Symantec, demonstrated the best protection: each application delivered 100% performance in all the individual detection tests. It is only fair to also mention the products from F-Secure and Trend Micro, which came in after the frontrunners by the tiniest of margins.
The free module from Microsoft for licensed users of the System Center did pretty well in terms of detection, but couldn't quite keep up with the top performers.
Load on office PCs
In corporate environments, there are often client PCs that do not have vast performance reserves. That is why the system load on all clients was also tested on a standard and a high-end PC. The test involved visiting popular websites, downloading, installing and launching applications, and copying file packages over 8,000 times. The test program was also completely repeated in the months of November and December.
From the table, we can clearly glean that good protection has nothing to do with the system load. Whereas the products with the highest or very high detection rates achieve 5 to 6 points in this test phase, products with lower detection performance require more system resources. This naturally also leads to a lower point score.
The two top-rated products from Bitdefender and Kaspersky Lab with Small Office Security achieved the maximum point score of 6. An additional 8 solutions achieved excellent results of 5 to 5.5 points. Only the security systems from Microsoft and Sophos exhibited a considerable load on client performance in the test. Accordingly, they scored only 4 and 3.5 points respectively.
Silent sentries without false positives
In the test category of usability, the solutions are required to complete several tasks: The objective is to visit 500 websites, scan over 1.2 million clean files, and monitor popular applications during installation and launch. As all the operations involve only clean and innocuous programs, websites or files, the security solutions should not sound any alarms. If they do, it's a classic false positive. In a corporate environment, this would put an unnecessary burden on support.
The result of the usability test is quite impressive indeed: the lowest score was 5 points for the solution from F-Secure. Two products receive 5.5 points, and the other 9 security systems attain the full point score of 6.
Conclusion: large product selection of security enterprise solutions for Windows 10
In the latest test, half the products tested achieved 17 or 18 points out of a possible score of 18. Another quarter still scored an impressive 16 to 16.5 points. This makes it easier for IT managers to reach a final product decision. Because then they can focus mainly on functionality and company requirements.
The solutions from Bitdefender and Kaspersky Lab Small Office Security naturally come highly recommended due to their maximum point score. But the endpoint products that immediately follow from Symantec, Seqrite, Trend Micro and Kaspersky Lab Endpoint Security, also achieved top test scores.
Test reports from November/December 2016
enterprise solutions under Windows 10
All results ›

Windows 7 is being phased out, Windows 10 is being phased in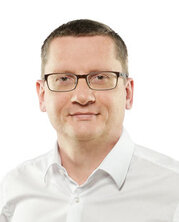 Guido Habicht, CEO AV-TEST GmbH
Microsoft's slightly aggressive update strategy prompted many companies to switch over to Windows 10 at an earlier stage. Now the pressure is being increased, and the end of support for Windows 7 in 2020 has already been announced.
Microsoft continues to tighten the reins in terms of the Windows product life cycle. Whereas support for Windows XP was phased out after 12 years, the same thing is now happening for Windows 7 after 10 years – i.e. 2020. Windows 8.1 is to follow already in 2023, and Windows 10 only in 2025. With this information, Microsoft is conveying the message – those who upgrade now will have peace of mind for a full 8 years.
Without additional security updates, a Windows version naturally doesn't get any better with age. But the tests of AV-TEST have shown that good security software can at least help to bridge this interim period for a while. However, there is a time limit, and an upgrade is absolutely essential.
If a company relies more on planning security, then it is naturally open towards upgrading to Windows 10. But regardless of which strategy a company chooses: AV-TEST can facilitate this decision. The lab continuously tests market-relevant security solutions for corporate users under Windows 7, 8.1 and also 10. You have the choice.
Tests for home users
More ›
Tests for business users
More ›

Internet of Things (IoT)
More ›