Test: 11 Security Solutions for Corporate Networks with Windows 7
In many companies, most PCs are still running on Windows 7. If analyst forecasts turn out to be true, then the transition to Windows 10 will only begin picking up momentum at the end of 2017. For the interim period, company networks require optimal protection. That is why AV-TEST examined 11 security solutions and certified the best ones.
Even the free update for companies will not induce all firms to immediately switch over to Windows 10. There is much too great a concern that productivity could suffer as a result. Add to this reports that Windows 10 delivers far too much information to Redmond. That is why, according to analysts from Gardener, the transition in companies is only supposed to occur at the end of 2016. By the end of 2017, a significant number of companies are then expected to have migrated to Windows. Until then, Windows 7 will remain the most widely used platform in companies.
1
Scan performance of enterprise solutions
3
Intel Security McAfee Endpoint Security
4
Bitdefender Endpoint Security
11 solutions put to the test
The laboratory at AV-TEST tested a total of 11 security solutions in the lab in terms of their protection, performance and usability. The first 10 products come from Bitdefender, F-Secure, G Data, Kaspersky Lab (2 versions), Intel Security (formerly McAfee), Seqrite, Sophos, Symantec and Trend Micro. The Microsoft solution System Center Endpoint Protection was evaluated as the 11th product. Its scores serve as benchmarks for the first 10 products. This is because the Microsoft solution cannot be purchased individually but is only available as a free module in the Microsoft Management Suite System Center 2012 bundle.
The result of the test underscores the reliability of the solutions available for corporate networks with Windows 7. A total of six products were rated with 17 to 18 points in the overall point score, whereby 18 points are the maximum. In the current test, only the solution from Trend Micro achieved this score. Following close behind with 17.5 points each are the products from Bitdefender, Kaspersky Lab Small Office Security and Intel Security (formerly McAfee). Receiving 17 points, still an excellent result, were the products from F-Secure and Kaspersky Lab Endpoint Security.
The Microsoft solution, tested for comparison, did not set the benchmark very high in the end: only 13.5 points.
High protection function in the test field
In the test, as many as 7 products each achieved the best point score of 6 in the category of protection: Bitdefender, G Data, F-Secure, Intel Security (formerly McAfee), Sophos, Symantec and Trend Micro. In order to attain this score, it was necessary to master the real-world test, as well as the test with the AV-TEST reference set. Whereas in the first test, roughly 330 new and unknown malware specimens had to be detected and removed, the objective in the AV-TEST reference set was to weed out over 40,000 already registered malware threats. The two Kaspersky Lab versions followed, also achieving a good score of 5.5 points. Endpoint Security from Seqrite only received 4.0 points, as it rendered mixed results in the detection of unknown malware threats.
The Microsoft solution ultimately achieved only 2.5 points in this category, yet that already represents a significant improvement over previous tests. The 86 percent detection rate in the real-world test and the 99 percent score on the AV-TEST reference set are the best results in years. While Microsoft has made incredible inroads, it still hasn't caught up to the best products.
Varying demands on system performance
The category of performance, especially when it comes to the system load on the clients in a corporate environment, is often precarious, as employee workstations are usually equipped with few resources. The currently determined test values split the field into two camps. The solution from Microsoft provides the performance benchmark here, which testers still rated favorably at 5.0 points. Requiring less system performance and thus receiving even more points – 5.5 to 6.0 – were the enterprise solutions from F-Secure, Bitdefender, Kaspersky Lab (both versions), Intel Security (formerly McAfee) and Trend Micro. Despite exhibiting a minimal system load, all the products mentioned scored 5.5 to 6 points in the category of protection!
The watchdogs from Sophos and Symantec required somewhat more system client performance – they received only 4.5 out of 6 points, G Data even a mere 3.5 points. Seqrite, bringing up the rear, required far too much system performance on the client and thus received only 2.5 points.
High scores in usability
For the category of usability, the laboratory examines the behavior of the solutions in routine office use. In this segment, each monitored system visits over 500 clean websites, scans more than 1.5 million normal files and installs dozens of applications. Ideally, the security solutions should not have anything to report or to block. After all, no action should be required for any of the tasks.
The testers awarded the highest score of 6 points to 8 out of 11 products. Only the packages from F-Secure, Symantec and Seqrite received a minor point reduction due to isolated false positives, thus achieving 5.5 points.
High security for corporate networks
The leading products in this test earned between 17 and 18 points: Bitdefender, F-Secure, Kaspersky Lab with both versions, Intel Security (formerly McAfee) and Trend Micro. But only Trend Micro achieved the maximum score of 18 points.
Moving on to the mid-range, Sophos, Symantec and G Data, scored between 15.5 and 16.5 points. While all these products lose a few points for putting an excessive burden on client system performance, they all do offer excellent malware detection.
The benchmark score of the Microsoft solution is 13.5 points in total. The security module included in the Microsoft Management Suite System Center 2012 loses the most points due to its protection function; even though the result is fortunately far above the scores in previous tests.
Test reports from July/August 2015,
enterprise solutions under Windows 7
All results ›

Protecting Windows 7 is a Breeze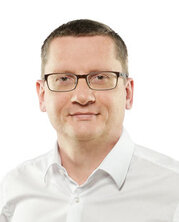 Guido Habicht, CEO AV-TEST GmbH
Companies that deploy poor or, disastrously, no security software are playing with their own livelihood or at least with their image towards their customers.
Customers who receive infected files from their service provider via email or storage media will think twice about whether they wish to maintain those business contacts. And even if a customer does not end the business relationship immediately, the image suffers tremendously. Far worse is when a company becomes a victim of ransomware, for example, and all connected workstations are locked up as a result. Then the company's livelihood is quickly at stake. Current studies show that time and again companies are paying horrendous sums to data extortionists because they failed to deploy adequate security solutions and now hope to recover their data in this manner.
The latest test results indicate that the market provides remedies for all of the above scenarios: a good endpoint protection solution. It guarantees the best possible protection and also includes additional protective mechanisms for risk areas that a company often does not have under control. This includes device controls, for example, preventing the use of USB data carriers or other prohibited media. Or also the regulated network access for mobile devices. This makes securing a Windows system a snap.
Tests for home users
More ›
Tests for business users
More ›

Internet of Things (IoT)
More ›