Android Apps: 25 system watchdogs – put to the test for 125 days
The AV-TEST Facebook page repeatedly answers the same question: "Which Android app is actually the best?" In order to provide a well-founded answer to this question, the labs at AV-TEST subjected 25 Android protection apps to an endurance test for 125 days.
The most important features in an Android app are its protection performance, usability and any extras included. That is why the AV-TEST labs evaluated all 25 apps for these criteria. And in order to avoid results where an app is randomly caught on a good or mediocre day, all Android apps were subjected to 3 major rounds of testing throughout a period of 125 days.
The result is favorable and offers the right app for almost every user. Many of them are free of charge and provide basic protection for the Android-based mobile device. Other apps cost an annual subscription fee, but they in turn add many extra features, such as backup functions or an app analyzer. While the paid apps do shut down the premium functions after 15 or 30 days of the trial period, the basic protection still continues to work.
1
Strong security performance of the apps
2
Detection of just under 9,000 malware specimens
4
Bitdefender Mobile Security
Many good apps
Critics still ridicule protection apps for Android, claiming they are unnecessary. Only when their mobile device has been hijacked by ransomware or an app has launched an expensive premium text message do they begin to take notice.
A total of 7 apps completed the endurance test with the maximum point score of 13. They come from Antiy, Baidu, Bitdefender, Cheetah Mobile (CM Security), ESET, Qihoo 360 and Sophos. An additional 6 apps achieved 12.8 points in the endurance test. In this, more than half of the 25 apps tested yielded top results. In this pool are also many freeware products, along with paid apps.
After all, there is no lack of threats, as the current Android statistics from AV-TEST indicate already more than 5.2 million malware apps (last amended in June 2015). This means that a new infected app appears on the scene roughly every 5 minutes.
8 apps with the best protection function
If we only place the focus on the protection function, then there are a total of 8 apps available that achieved the maximum point score of 6 on average throughout all three tests: Antiy, Baidu, Bitdefender, Cheetah Mobile (CM Security), ESET, Qihoo 360, Sophos and Ahnlab. To earn this score, all the security packages were required to scan, identify and remove just under 9,000 infected apps. That was no small task, as other security apps repeatedly overlooked a few attackers.
Except for the last three finishers, the detection rate was quite good in the endurance test. Apps finishing last, from NSHC, AVG and especially PSafe, simply missed too many malware specimens.
Top scores in usability
While the test area of usability doesn't sound exciting, for many users it is decisive as to whether the app even makes it onto the mobile device or is allowed to remain there. In this test segment, measurements are made as to how heavily a security app drains the battery and slows down the system. Furthermore, it is important whether the watchdog is constantly reloading data in the background. In the final test phase, the apps were tested for false positives. For this purpose, they had to monitor just under 9,000 app installations. Some 6,000 apps originated from the Google Play Store and just under 3,000 came from other sources. The result: Nearly all the apps have the right stuff. 24 watchdogs earned 5.7 to 6 points on average. Only the app from AVG made a somewhat weaker finish at 5.2 points, as it frequently falsely recognized a clean app and quarantined it.
Extras are a matter of opinion
What one user would consider not enough extra features would already be too many for another user. Most of the free products are limited to basic protection and offer hardly any additional functions, such as online backup. It is mostly just the paid apps that offer such a wide range of extras.
In terms of extra features, the lab assigns a maximum of one additional point, as it is not relevant to safety. All the apps earned this point, as they always have some additional function to offer. For accessories, users should always take a look at the anti-theft functions. Because they allow a device to be remotely pinpointed, locked and, where needed, completely wiped of all data as well. These functions, however, are missing in the security packages from Antiy, Baidu, and Cheetah Mobile (Clean Master).
A rare find is also parental control possibly required for a child's smartphone. This function is only available in the paid apps from BullGuard, G Data, Quick Heal and Trend Micro. Sophos offers various web filters for protecting young users.
Some of the functions often include the following: call blockers, email filters, secure surfing, as well as backup and encryption functions. Furthermore, the apps offer a vast array of extras, such as battery optimizers, network monitors, system optimizers, app managers or even task killers. Some premium functions on paid apps only work during the test phase, however, and can be reactivated with an annual license.
Free selection
Without a doubt, everyone should have a security app on their android device. In selecting one, however, it is difficult for users to keep track of what's available, as there is simply a large number of excellent protection apps. Users who are seeking one of the seven best can opt for the apps from Antiy, Baidu, Bitdefender, Cheetah Mobile (CM Security), ESET, Qihoo 360 or Sophos. The apps from Bitdefender and ESET cost an annual fee. The other apps are free of charge. But as mentioned earlier on, Antiy and Baidu do not offer anti-theft functions.
The rest of the field, however, is not bad at all: after all, the final results are between 12.2 and 12.8 out of a maximum of 13 points. Luckily for the user: all apps can be easily tried out under Android and quickly removed completely if necessary.
Malware and Android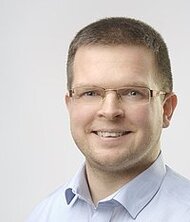 Director Technical Lab: Hendrik Pilz
While Google does quite a good job of filtering its Play Store, infected apps repeatedly manage to make it into the Store and thus onto mobile devices.
As recently as the end of May 2015, ESET exposed over 30 dangerous Minecraft apps in a current pool of 1.5 million apps in the Google Play Store. Once installed, the apps, with the help of false messages, attempted via text message to enter into expensive weekly subscriptions. Most of the security apps already realized the threat before Google deleted the apps from the Store.
Even if the protection apps do not always recognize the threat immediately, they do already warn the user during installation that the apps could be capable of sending expensive premium text messages.
Cybercriminals have recognized that the smartphone is a very lucrative target for attack. After all, many users already perform all their business transactions or bank transfers using a mobile device. That is why a security app with good extra features, such as an app adviser, is recommended. It clearly and succinctly indicates the possible security risks of a new app, allowing the user to thus become well-informed and not go through with the installation. In case of doubt, one should decide against installing a questionable app anyway.
Even smart browsing is a very interesting extra feature, as it provides a protective wall against infected links encountered when surfing. This criterion is bound to play a much more important role in Android tests in the future.
Tests for home users
More ›
Tests for business users
More ›

Internet of Things (IoT)
More ›