15 Security Solutions for Corporate Networks
Corporate networks in particular are often the focus of digital attacks. The lab at AV-TEST examined 15 client-server solutions for corporate users. Most of them exhibited superb protection for the Windows 10 clients in use.
It took a long time, but now Windows 10 has definitely also arrived among corporate users. Various statistics portals see Windows 10 being used in roughly two thirds of company PCs, and this number continues to increase. This trend is naturally also linked to the end of support for Windows 7 in 2020. In both January and February, the laboratory of AV-TEST tested 15 security solutions for corporate users in terms of their protection, performance and usability on Windows 10 clients. For each solution, it was possible to achieve up to 6 points per test phase, i.e. 18 in total.
The result turned out to be quite favorable. Of the 15 solutions tested, 9 managed to score 17.5 to 18 points on the test. In addition to a security certificate, the laboratory additionally awarded TOP PRODUCT recognition for this strong performance. The solutions come from Avast, Bitdefender, F-Secure, McAfee and Sophos, along with Symantec and Kaspersky Lab with two versions each. All additional solutions achieved between 16 and 17 points in the test – another excellent result.
2
Malware sample detection in corporate users solutions
Fending off thousands of digital pests
In evaluating the protection of the solutions, the laboratory applies the real-world test and a reference set. With 300 of the latest malware samples, the real-world test evaluates the detection of 0-day malware. The malware used comes fresh off the Internet from websites or e-mails, some of which was only a few hours old in the test. The nearly 13,400 malware samples from the reference set used are up to 2 weeks old. They are used to evaluate how well the manufacturers detect and identify already known attackers. The test runs continuously for 2 months and renders the results separately for each month.
The table showed perfect results for many products: 9 of the 15 solutions tested detected 100 percent of the malware in all test phases. They come from Avast, F-Secure, McAfee, and two versions each of Bitdefender, Kaspersky Lab, and Symantec.
The products from Microsoft and Sophos follow with three 100% detections, with minor errors each in terms of detection in one phase. The rest of the test field had a lower detection rate. The product from G Data had a really bad day in February: only a 97.6 percent detection rate in the real-world test.
Mostly a low load on the Windows 10 client
A good client protection solution should not attract negative attention in everyday office routines by paralyzing users' PCs. That is why the laboratory examines the load placed on the client due to the protection software. Despite the high detection values, most software packages cause hardly any load on the client. For the products from F-Secure, Kaspersky Lab, Symantec (with two versions) and Seqrite, the load was so low that they received the full 6 points in the category of performance.
In the following solutions, a light load was measured – which is why only 5.5 points were scored: Avast, Bitdefender, Kaspersky Lab (Small Office Security), McAfee, Sophos, ESET, Microsoft and Trend Micro. The ultra version of Bitdefender still received 5 points, G Data, with an even greater load, only scored 4.5 points.
1
F-Secure PSB Computer Protection
3
Symantec Endpoint Protection & Cloud
4
Sophos Endpoint Security
False positive test with websites, files and apps
Any false alarm on an employee PC can severely disrupt the workflow in a company. That is why the laboratory evaluates how effectively the security packages can tell the difference between friend and foe. To do so, it visited 500 clean websites with each software application, scanned 1.6 million normal files, and monitored the installation and launch of dozens of applications.
The clean websites were recognized as such by all the products and were not blocked. In scanning the files, Sophos, Trend Micro and Symantec with both versions were absolutely error-free. Most of the other products only falsely detected 1 to 3 files. Only Microsoft and Seqrite falsely classified more files. This led to a deduction of points. Whereas F-Secure and Avast committed a single error while monitoring installations, all other products remained error-free.
In total, 13 of the 15 solutions were able to complete the usability phase with a full 6-point score.
Lots of security for corporate users
At the end of the test, a total of 9/15 solutions tested were awarded not only a security certificate but also recognition as a TOP PRODUCT. This distinction is reserved to products achieving an overall result between 17.5 and the maximum score of 18 points. They come from Avast, Bitdefender, F-Secure, McAfee and Sophos, along with Symantec and Kaspersky Lab with two versions each. It is worth mentioning that the F-Secure PSB Computer Protection, Kaspersky Lab Endpoint Security and Symantec Endpoint Protection and Endpoint Protection Cloud solutions achieved the full 18 points.
The rest of the field passed the test with very good 16 to 17 points. A review of the table, only considering the important value of protection, reveals that 11 of the 15 products tested receive the maximum 6 points. The other 4 still did manage to achieve an excellent score of 5.5 points.
Patch management closes software gaps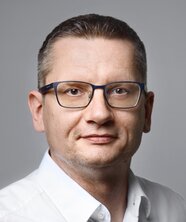 Guido Habicht,
CEO AV-TEST GmbH
Many targeted attacks on corporate users often exploit out-of-date software with vulnerabilities. These security gaps can be closed with good patch management software.
Hackers who attack a corporate user often target existing software that has security gaps. With so-called exploits, they prey on the software gaps, thus penetrating corporate networks. Manually updating all software on all PCs in a company is definitely a strategy doomed to fail. Security vendors have long since offered patch management software for the enterprise sector. This additional protection tool can be found partly as a permanent program feature in endpoint security suites or can be retrofitted as a module. Enterprise products, such as Kaspersky Lab or Sophos, have patch management built in, depending on the configuration level. Other manufacturers, e.g. Trend Micro, Symantec, or McAfee, offer products as modules for their endpoint solutions. A company should not view patch management merely as additional protection, but should also use it as a general rule.
Current cases in the media, such as WinRAR software, have demonstrated that unpatched software is dangerous. But patch management involves not only third-party software. All Windows PCs and servers are also much easier to control in terms of Microsoft updates and are more quickly updated. With the help of compliance rules, unpatched PCs can also be easily locked out, this safeguarding the security of the network.
Test reports from January/Feburary 2019
Business users under Windows 10
All results ›

Tests for home users
More ›
Tests for business users
More ›

Internet of Things (IoT)
More ›