Test: Parental control software for Windows and Mac OS X
Those who don't want their children to be exposed to early unattended lessons in the birds and the bees ought to use parental control software. It is available either as a standalone product or is usually an enhanced feature built into an Internet security suite. AV-TEST labs examined 17 solutions in what represents the first truly comprehensive test.
Children often have access to the Internet without any adult being present. After all, younger children are often better informed than the older generation. But anyone who knows the Internet also knows that there is a vast amount of content not suitable for children. Usually all it takes is a search in Google or one false click on a banner, and the user is in an area with very revealing images and text.
2
Additional functions in parental control software
3
Log and Report Functions
17 solutions put to the test
In the labs at AV-TEST, 7 solutions specially developed for child protection were tested. An additional 8 Internet security suites each offering enhanced child-features in the package were included in the test. For better comparison, the free parental control features that come with Windows 8 and Mac OS X were also tested. Microsoft includes the Microsoft Family Safety enhancement; Mac OS X features the Parental Controls tool.
The products are offered by Bitdefender, BullGuard, eScan, F-Secure, Kaspersky Lab (two solutions), McAfee, Mobicip, Net Nanny, Quickheal, Salfeld (two versions), Symantec, Telekom and Trend Micro.
In the test, all the products were installed with default settings and configured for a 7 year-old child, or rather, the predefined settings were chosen for that age group. Afterwards, a test was conducted as to whether the available search machines such as Google, Bing, or Yahoo, for instance, were set to safe-search mode. This mode filters out all content and links that are only intended for adults. At the same time, other search machines that do not offer any safe-search function, are not allowed to be selectable.
Any other control options were also tested and noted. This includes time limits for PC and Internet use, as well as a program control. The latter option only allows applications that a child needs. Video players or download programs can be blocked in this manner. On some applications, protection for Facebook is included among the additional features. It is intended to ensure that harmful links and spam are intercepted. This function is offered by only 7 out of the 17 applications. Somewhat surprising: Only the 4 dedicated parental control software packages prevent children from getting around the protection function by running Windows in safe mode.
Remote Monitoring
For some products, the additional function "remote control and administration" is tied to the essential log and report functions. Only roughly half of the solutions allow the activity of the parental control function to be monitored via a website or a tool on another device. This enables parents to also lock contacts in the Instant Messenger, for example, or block special Internet domains.
As previously described, all the activities end up in log and report files. 12 out of 17 solutions note all the websites visited. If a website was visited that was not blocked or was not a site detected as being forbidden, parents are not informed of this when running F-Secure, Net Nanny, Quickheal, Telekom and Trend Micro. All the programs, except for those from Telekom and F-Secure, log visits of blocked websites. Regardless of whether they were previously blocked or detected by the program logic due to the content.
Many products also log the entire search history, as well as the list of all blocked programs that the user has attempted to launch. Those seeking to monitor their children in their PC and Internet usage time also have to settle for compromises on many protection tools. Only F-Secure, Kaspersky (Internet Security) and Salfeld offer this full capability. An additional 4 products either note the usage time of the PC or the time spent online in the Internet. 9 products do not log anything at all in this category; also included are 4 dedicated parental control packages.
The fine art of blocking web addresses
The most important test segment is the detection and analysis of terms and web addresses that children normally input or click on. Many programs offer various categories that can be adapted or deactivated. There are some differences among some of the programs tested. Not all have the same categories. In particular, the tested enhanced features of Windows and Mac OS X only pay attention to the category of "sex, pornography, nudity". It is necessary for them to catch missing categories with logical detection algorithms and word matching.
Many products offer so-called whitelisting. In this feature, only websites explicitly entered in a list are allowed. Access is denied to all other sites. Because the manufacturers come from different countries, however, their lists reveal heavy regional and language influences. Therefore, the testers did not use this function in the test. The products were required to classify and, if necessary, sort out the websites solely based upon their own techniques, logic, syntax, and word analysis.
As an initial step, the lab visited over 12,000 inappropriate websites, followed by 13,000 websites that are suitable for children. In tests by other laboratories, often in this phase only links to websites with pornographic content were used. But that would be too easy for the programs. That is why in the laboratory, the 12,000 links were compiled from 8 categories: chat rooms & forums, dating & meeting sites, illegal data and file sharing, gambling, entertainment games, shopping websites, and auctions, weapons and ammunition, as well as sex, nudity, and pornography.
The analysis of the 12,000 websites definitely unsuitable for children is excellent for most of the products, whereby it is unrealistic to expect to achieve 100 percent in the test, however. Because if the various filters are too sensitively adjusted, this prevents visiting websites that are in fact suitable. This can then result in what is known in professional circles as overblocking. In real terms, this means that harmless websites are constantly blocked, thus causing frustration among kids. The packages from Symantec, Quickheal and Trend Micro are particularly effective at sorting out and blocking websites with very high success rates.
In the counter-sample, the products were required to easily recognize 13,000 websites appropriate for children as well as legitimate websites. After all, the website of an automobile accessories dealer may not be a children's site, but it is indeed not forbidden for children and therefore it should not be blocked. Moreover, the list also included websites for which the URLs already contain partial words which the word filters often recognize as being obscene, such as analyst, class, chicken breast or cocktail. In order to ensure that the result is internationally comparable, the websites selected were even in 6 languages. A total of 8 products superbly mastered the counter-sample and blocked only 1 to 5 percent too many websites. The remainder are somewhat higher at 6 to 8 percent. Only the solution from Bitdefender was too stringent and sorted out a total of 16 percent.
Who does the best job of protecting children?
The problem with parental control software or relevant enhancements in Internet security suites: there is no defined scope of standard functions. Each product offers a vast number of setting options that hardly anyone can keep track of. For comparison, the lab only singled out the most important features. One thing is certain: all the products lower the risk of children encountering inappropriate web content.
In terms of detection, filtering and blocking, each manufacturer's philosophy plays a role. Microsoft says, for example, that they decidedly block less content than other manufacturers in order to prevent overblocking at all costs. According to their own surveys and studies, they claim that young users would purposely try to defeat the parental control if they feel too heavily annoyed.
Net Nanny relies on a technology in which content is organized dynamically and not according to fixed categories (Dynamic Categorization Technology). That is why, according to Net Nanny, the test environment does not fit the product. The enhanced analysis also occurs dynamically with an evaluation of words and phrases in context (DCA, Dynamic Contextual Analysis). This enables websites to constantly be re-evaluated.
To be fair, it should be mentioned that the Salfeld Parental Control 2015 and Kaspersky Safe Kids still had beta status during the test. The final versions may perform even better than in the test. Kaspersky also sent additional information that they were working on a product line offering versions for Mac, iOS and Android. Later, these products are also intended to seamlessly work together.
More technology or more attention
Ultimately, parents need to decide which product they want to use. Some solutions rely strongly on control and blocking features on the device. Others put a stronger emphasis on monitoring and logging – even remotely. If you combine desired functions with performance in the detection and filtering of links, it is not difficult to choose. But regardless of how well the technology works for parents – children should never be left completely unattended to explore the digital world.
Report and logs instead of digital blocking?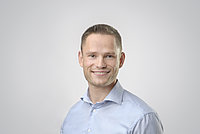 Director Test Research: David Walkiewicz
When using parental control software, it is always important to consider the user group. After all, there are clear differences on how to protect a 6 to 7 year-old versus a 9 to 10 year-old child in the digital world.
The attempt to protect a school child from everything that is out there in the Internet is bound to fail sooner or later. It's important to achieve a healthy medium: the vast majority of websites and content not appropriate for children are blocked using the tools. Other websites that are not particularly suited for children but can still be called up, ought to be discussed with the child. Because the older the children, the more they will generally outpace their parents in the use of digital media. That is also the opinion of many manufacturers who have therefore ended the discussion about blocking rates. They rely more heavily on children accepting the parental control software as helpers and not merely as nannies who say no to everything. Thus, there are detailed reports and logs in many products that provide a basis for discussion for parents. If children can successfully defeat a blocked function, then they can usually also reactivate it again. From that moment on, parents will be out of touch with what's going on and will fall short of achieving their aim of guiding their children into the digital world.
Tests for home users
More ›
Tests for business users
More ›

Internet of Things (IoT)
More ›